What is NGF132: If you own a car then you must be aware that it comes with several additional responsibilities. Having a private vehicle means you have to be a responsible driver, maintain it, as well as always have to park better.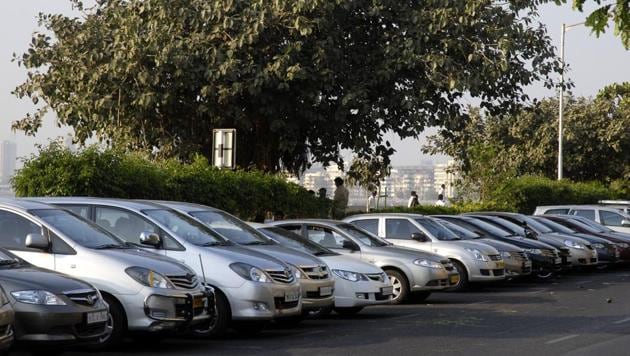 But does it end here? Definitely not, even if you are a good driver still there are chances you can end up in an unwanted situation like a car accident. Maybe you can park somewhere in a rush which can become a nuisance to others. For any of such scenarios the solution is leaving your contact details on your car.
However, it can also lead to privacy issues as your contact details can be misused if it falls into the wrong hands. Here is where NGF132 arrived.
What is NGF132?
NGF132 was launched by keeping all the above scenarios in mind. It helps to tackle the privacy issue as it is dangerous to leave your personal contact details in a public place. As well as your emergency contact person can also be contacted if any unwanted situation arises.
Bad Parking Problems : How to park better to avoid bad parking problems
It is a small rectangular car sticker with a QR Code. If someone needs to contact you then just have to scan the QR code. The best things are they won't need to install any additional mobile app to contact you.
How To Use NGF132?
First, you have to place an order from our website for NGF132 & it will cost you less than a meal i.e only 149/- Rs. Within 2-4 working days your order will be shipped, after receiving the QR code place the QR code sticker on any visible part of your vehicle & you have to register your vehicle on NGF132 by following a simple process.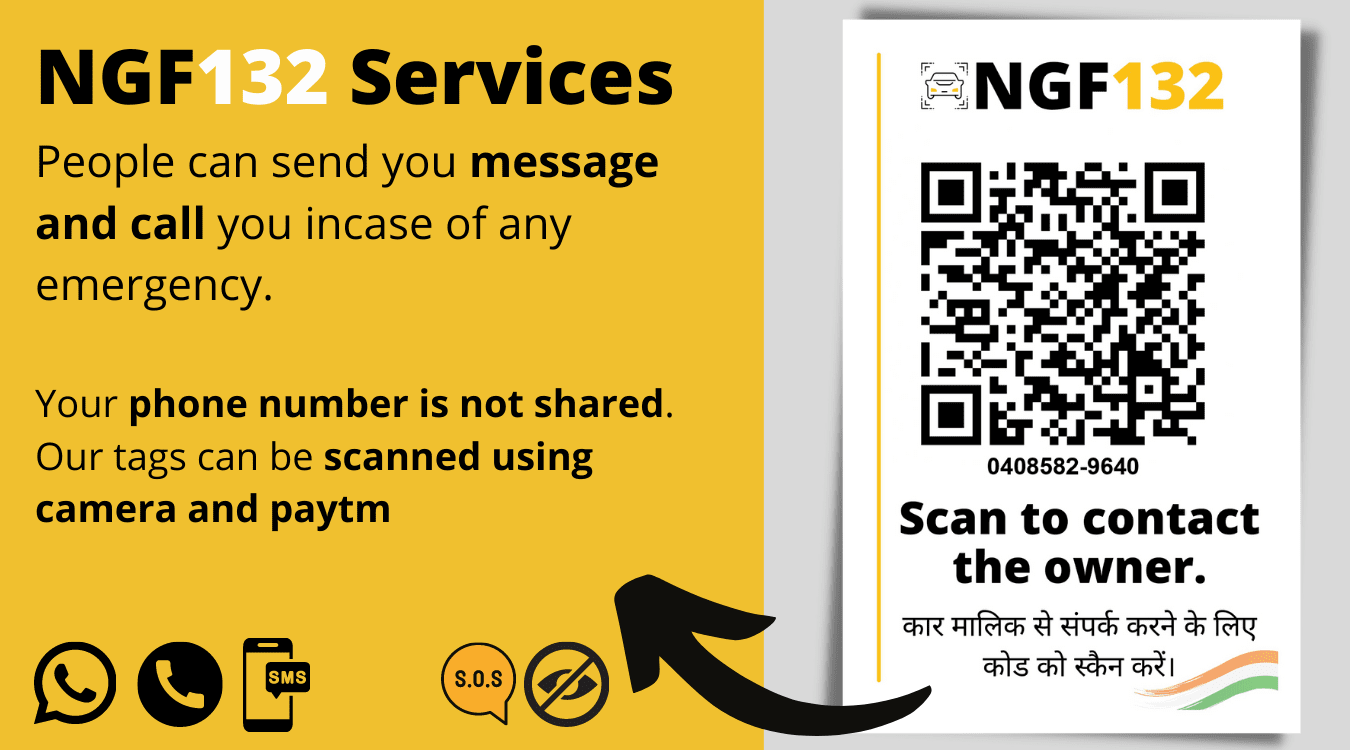 First, scan the QR code using your phone camera, QR code scanner or the Paytm app. It will redirect you to a web portal, where you will need to enter your vehicle's plate number. Then your name and phone number.
What are the Services of NGF132?
Now verify your number via entering the 4 Digit OTP received on your mobile number. That's it! You are registered with NGF132. Simple, no rocket science, right? Neither you had to install any app nor the person contacting you will need to install any app.
Uses Of NGF132
To Contact The Car Owner
There are several situations when you have parked your vehicle somewhere on street or in a no-parking zone, worse it could be blocking someone's way. In any of these situations, the NGF132 sticker makes it easy for someone to contact you.
They just have to scan the QR code and it will redirect them to a web portal where they can select the reason they are contacting you then verify with the last 4 digits of your vehicle's number. That's it you will immediately receive an alert regarding the situation without compromising your personal data.
For an Emergency Situation

NGF132 is also useful for emergency contact, you can upload your necessary documents & fill in necessary details like insurance records, medical records, emergency contact person details etc. In case of a road mishap, these details can be really useful.
Can Keep All of Your Vehicle Documents
You can upload and manage your vehicle documents on NGF132. It is necessary to have all your car documents in hand while you are driving anywhere. In case of inspection, If you failed to present any documents then your vehicle can be impounded or you can be fined.

NGF132 can easily save you from any of such scenarios.
These are all the benefits you can receive by just spending 149 Rs. What are you waiting for don't compromise your privacy & go grab your own NGF132!